Making plans for New Year Eve can be stressful — to the point that you may choose to stay-home and hibernate instead of trying to make it a life-changing, eventful night. You're not alone, and you don't have to let the pressure get to you.
We've rounded up 5 great ideas to celebrate a memorable New Year with your partner, be it spending little quiet introspective moments together or ramping it up with party goer friends!
1. STAYING IN IS THE NEW GOING OUT
_
Credits: mic.com_
We're serious. Staying in on New Year Eve while the world goes mad and loud and rowdy around you - could be a refreshing and liberating change. Some champagne and bubbly would start the night on a festive note. Light some sweet-smelling candles. Fill your bellies with take-out from your favourite restaurant. Fill a hot bubbly bath to relax. Then start on a thriller film from Netflix. When the clock strikes twelve, think up New Year Resolutions with your partner and pen them into a notebook. Cuddle and sleep happy (knowing you don't have to fight the traffic congestion at 4am.)
2. SPARKLERS & FIREWORKS
_
Source: Tumblr_
If you like a little action, sparks and light, catch free fireworks from superb vantage spots in Singapore. Or visit friends with penthouse units.
For some extra fun, buy some sparklers to light up your night.
3. dance the night away
_
Credits: Chicago Mag_
If you're feeling particularly social, begin the countdown at the best New Year Eve Parties in Singapore. Pick the club to be at based on the view promised, selection of music, theme (if any) and food and beverage options available.
4. Throw a potluck House Party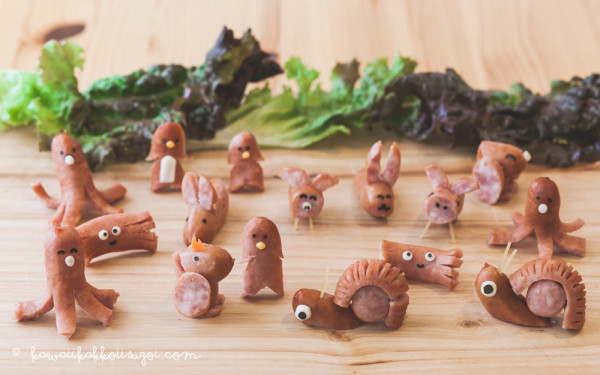 _
Credits: Prakticideas_
For a small get-together, you can prepare drinks and appetisers yourself. While the food can be simple, the presentation can be special (DIY your sausages). Be sure to organise simple games like Uno, Pictionary and Scrabble that can bring everyone together. Also ask folks to bring their favourite junk food for extra snacking and couch potato fun.
Get everybody to bring their pyjamas in case the games and chats stretch late into the night.
5. unleash your baking goddess
_
Credits: Videohive_
With Chinese New Year and Valentine's Day just a couple of weeks after the New Year, get the ball rolling with some preparations, especially if you have a sweet tooth!
Pick your favourite festive cookies and get into the baking frenzy. Guai Shu Shu's 80+ Chinese New Year recipes might be a good place to start if you need step-by-step guides.
For Valentine's Day treats, try your hand at delicious French macarons for a bit of a challenge (and to impress your other half with your A+ efforts!)
What do you think of our list of _5 Fabulous New Year Eve Date Ideas?_ We hope you find the ideas useful in planning a memorable New Year Eve with your partner!
Have more ideas to share? Let us know by emailing us at hello@miraculove.com. We'll be happy to enrich this list!
Hi! I am Yunnie. I am the newly minted mama to a little baby girl and a mum friend to everyone on this special (and many times scary) journey of motherhood. Also a graduated bride with a penchant for weddings.