Gwen loves to scribble these days but has gotten bored of her magnetic drawing board. I didn't want to introduce her to paint yet because she's still at the oral exploratory stage so I decided to make her a cooler doodle board.
A Magic Water Doodle Board for Toddlers!
After much research, I found a medium - brush stroke cloth - for the doodle board which is both reusable and mess-free!
Water is used as ink and the fabric can be used an infinite number of times.
When the water on the fabric starts to dry up, the scribbles fade and eventually disappear completely. It's intriguing to watch, and I think children will find it fascinating.
After trying it out with Gwen, my conclusion is that this doodle board is simple and inexpensive to make yet can keep little Jackson Pollocks occupied for a long time. I would even encourage parents to make a portable-sized version for car rides.
Magic Doodle Board Tutorial
Gather these items:
Brush stroke cloth (You can find it easily in Chinese calligraphy shops. There's always Amazon if all else fails)
Calligraphy or ordinary paint brush (I would recommend a refillable type that stores water in the brush itself)
An old photo frame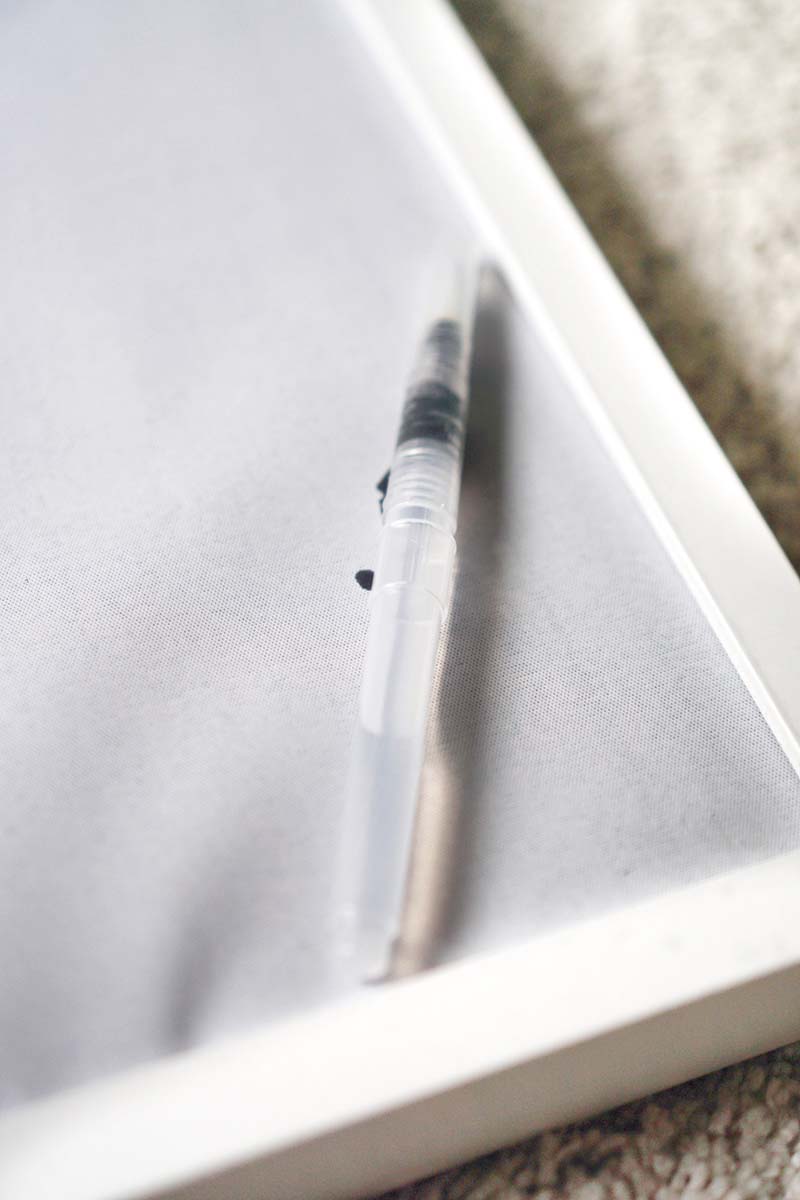 Steps:
Trim the brush stroke paper to the size of photo frame
Open up the photo frame, remove the glass/acrylic and stick the brush stroke paper to the cardboard backing
Close the photo frame
If you're planning to let your child use this water doodle board in the car, attach a string (not too long to prevent suffocation risk) to the brush and stick it to the board
Put some water in/on the brush and doodle away!
I also gave Gwen some shape stamps to use on the doodle board to spice things up even more!
Benefits of Scribbling
Scribbling helps children build eye-hand coordination and fine motor skills that are necessary for writing at a later stage.
Scribbling is also stimulating, which aids children's brain development.
When children are praised for their budding creativity, it builds self-esteem and the desire for more self-expression.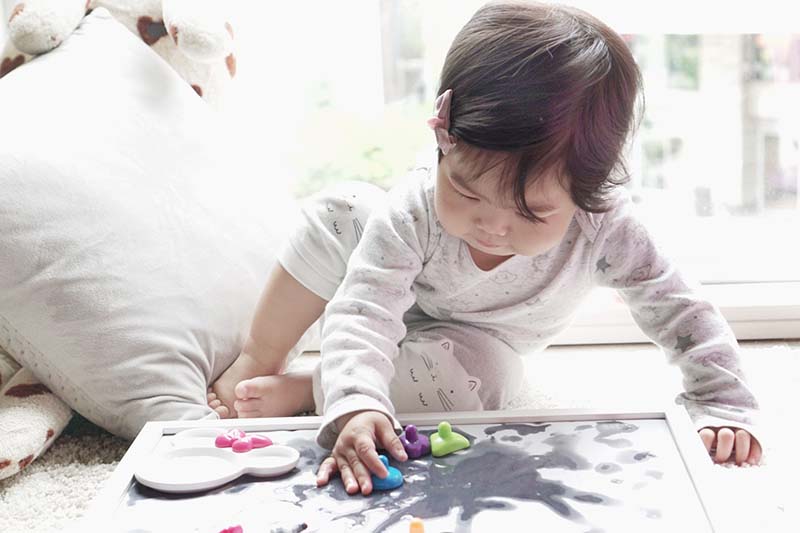 I hope this is a fun tool that can see your little one through her scribbling to writing stages. Tell me your experience at miraculove_sg via Instagram Direct Message or Facebook Group.
Hi! I am Yunnie. I am the newly minted mama to a little baby girl and a mum friend to everyone on this special (and many times scary) journey of motherhood. Also a graduated bride with a penchant for weddings.