Hot air balloons appear a lot in children's books. Gwen (14 months) knows what balloons are, and is always excited to hold one.
When it comes to hot air balloons in her books, she gesticulates excitedly to tell me she recognises them as balloons but looks confused when I tell her they can transport people. So I decided to dedicate an afternoon to
Hot Air Balloon Bookish Imaginative Play!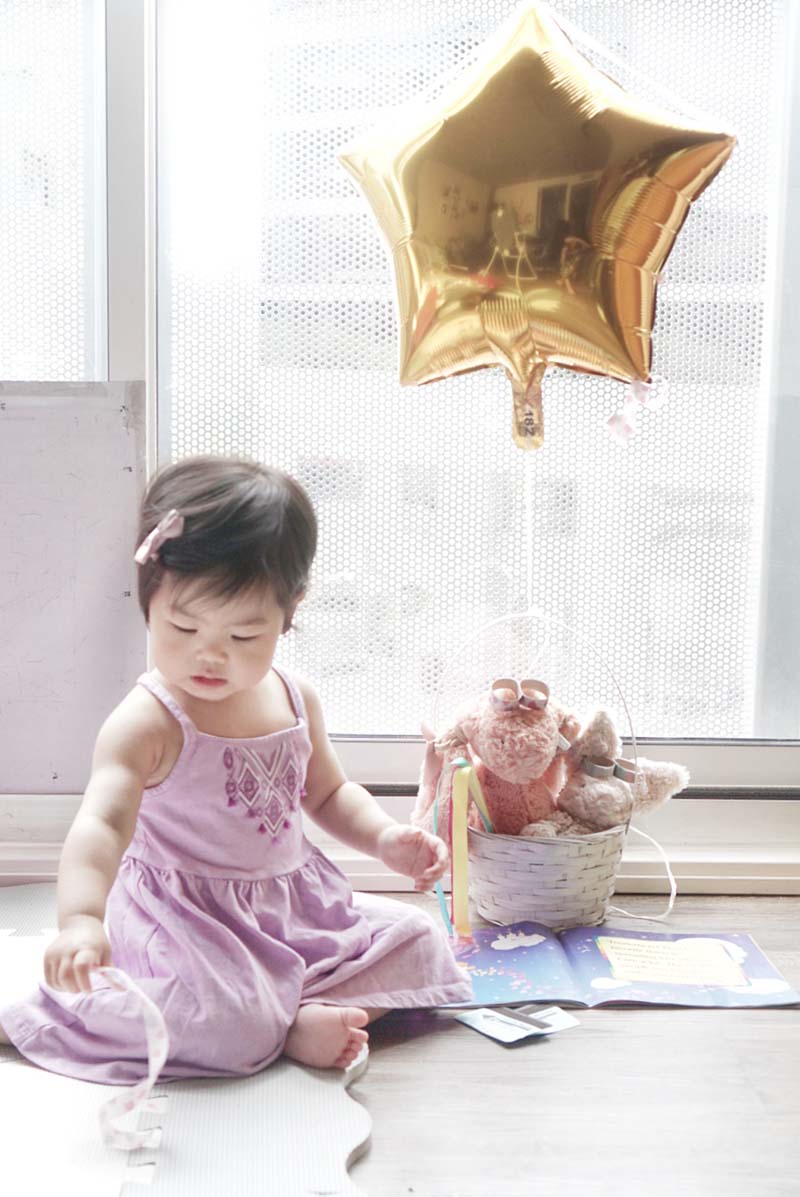 Through this activity, I explained that just like helium balloons, hot air balloons go into the air and can even transport people in the attached baskets.
I encouraged Gwen to put her stuffed toys into the basket and even made them mini binoculars. To complete the bookish play, I also created tickets and the stuffed toys handed Gwen the tickets before they boarded the hot air balloons. Then I lifted the balloon and sang, "This is Up, Up, Up" before landing it a distance away and singing, "This is Down, Down, Down." It seemed a good opportunity to teach directions.
How to Make A Makeshift Hot Air Balloon
Grab a children's book that features a hot air balloon (I'm using CareBear's What Makes You Happy). Use it as inspiration
Plan this activity for when you'll have a helium balloon at home (e.g. after a birthday party, or a trip to Dollar Tree)
Procure a small basket that can seat stuffed toys
Tie the balloon string to the basket
Use washi tape to decorate the hot air balloon
Stick washi tape around paper rolls and cut them to make mini binoculars
Find some old parking receipts to turn them into tickets
Let your imagination run free and play!
It's lovely to use familiar books in play for young children because it's like seeing favourite characters and objects come alive. What books are great for bookish play?
Let me know your recommendations on @miraculove_sg (Instagram) or join my A Toddler Activity A Day Facebook group to swap ideas!
Hi! I am Yunnie. I am the newly minted mama to a little baby girl and a mum friend to everyone on this special (and many times scary) journey of motherhood. Also a graduated bride with a penchant for weddings.