7 Days of Play's Jack O Lantern Pumpkin Craft looked so on-point for fall season and I liked that it was fun yet educational!
Little Miss Gwen (18 months) is still into shape sorting so I replicated this idea and made a simplified version of this Jack O Lantern pumpkin shape sorter toy.
I shall count this as the first jack o lantern I've ever carved, never mind that it's cardboard 😂
Trying Out Jack O Lantern Pumpkin Shape Sorter DIY Toddler Toy!
Gwen's Play Experience
Gwen loved popping the wooden blocks in, but struggled with recognising and getting the right blocks for the holes probably because of the distracting cardboard details. I'll most likely stick a piece of orange construction paper over the toy and re-cut the holes to address that!
I found it adorable that Gwen brought her toy animals to the toy and tried to fit them through, all the while muttering, "Big!" (She meant "too big!") I love that she was trying to better understand spatial relationships between objects through her own experimentations.
My Learnings
Space the shapes far apart enough so that rough pushing of blocks through the holes won't easily cause the holes to tear and join
Try to make sure the fit is tight so there's a bit of resistance for pushing the blocks through the holes (a challenge and sensorial experience which most toddlers love!)
Cut out one side of the box so that little ones can retrieve the dropped wooden blocks independently
Benefits of this Activity
Improve hand eye coordination
Build focus and concentration
Enhance fine motor skills
Enhance cause and effect learning
Creative transformation of cardboard into toddler toy inspires creativity and inculcates environmental conservation mindset in little ones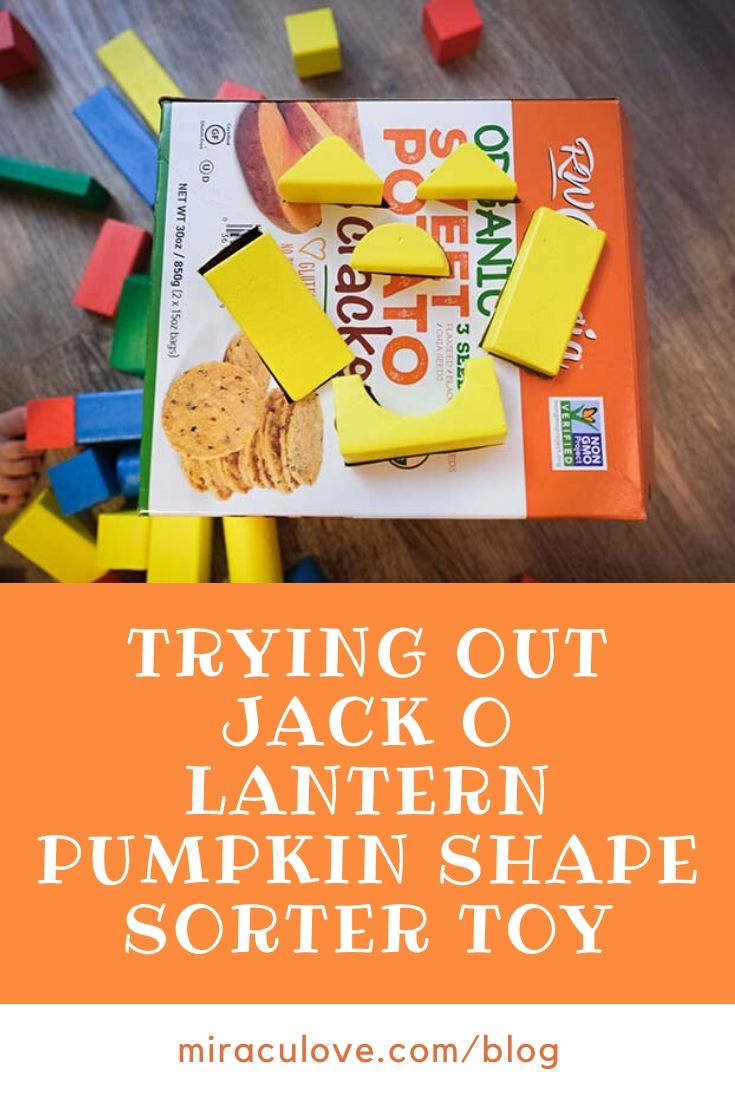 Hi! I am Yunnie. I am the newly minted mama to a little baby girl and a mum friend to everyone on this special (and many times scary) journey of motherhood. Also a graduated bride with a penchant for weddings.