Container lids are something I've been obsessively hoarding for some time. Gwen loves removing and putting back container lids and can do so on repeat for quite a while. Perfect activity for when I need to quickly get a chore done!
With some imagination and a little crafting effort, these ordinary household items can be given a new lease of life, becoming favourite children's toys! Here's an example.
DIY Container Lid Stacking Toy for Toddlers!
This activity teaches young children to differentiate sizes and boost critical thinking as well as analytical skills. It also helps to refine fine motor skills as children exert different muscles in their hands and wrists to stack container lids according to sizes.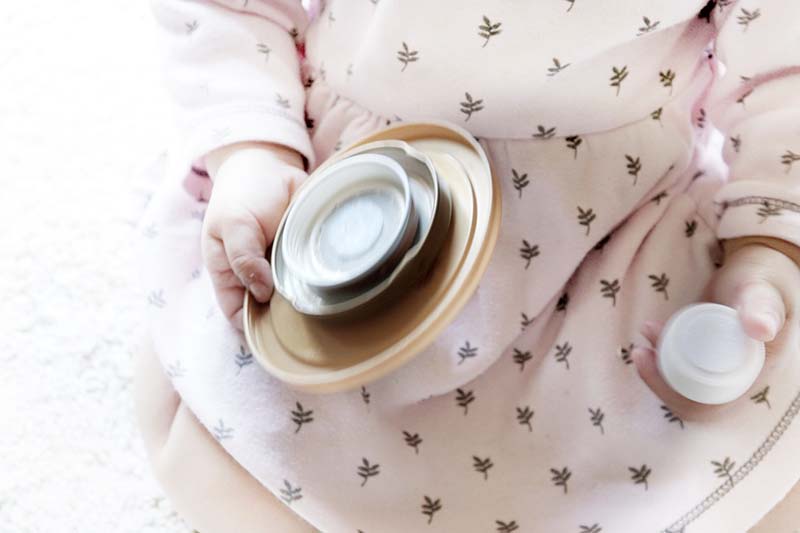 How to Make This DIY Container Lid Stacking Toy
Collect lids from containers once they've outlived their purpose - metallic, plastic, it doesn't matter (drinking bottles, food jars, snack plastic containers are good)
Get hook and loop velcro dot stickers (super affordable at 20 pairs for $1 at Dollar Tree in the US)
Arrange and stack the lids by size
Attach the velcro stickers to both sides of the lids so each lid adheres to one another
As easy as that! The fun thing about this toy is that you can continually add sizes to it to keep its novelty with young children!
For more play ideas, check out @miraculove_sg on Instagram or join my Facebook Group to connect with fellow parents who like their children to learn through play!
Hi! I am Yunnie. I am the newly minted mama to a little baby girl and a mum friend to everyone on this special (and many times scary) journey of motherhood. Also a graduated bride with a penchant for weddings.