Gwen wakes up ravenous these days (growth spurt maybe?) and even after her fill of milk, she does the hand sign "more" for more food!
So I thought I'd better make headway in preparing hearty breakfasts for her. I needed something that's quick to prepare (Gwen's anchored to my legs in the kitchen), yet nutritious for a growing toddler.
Given these criteria, I decided I'll introduce her to my favourite breakfast.
Pancakes, toddler-friendly version!
These easy pancakes only require 3 common pantry ingredients, contain no sugar, and take 5-10 minutes to be served! Banana is my choice of flavour for Gwen's pancakes, but blueberries would also make a great alternative.
Banana Wheat Toddler Pancake Recipe
Ingredients:
1/2 cup wheat flour
Half a ripe banana (with dark spots on banana skin)
1 large egg
Steps:
Mash the banana and mix these ingredients together with a fork.
Scoop desired amount of mixture onto hot non-stick pan (mid-high heat)
When one side is cooked, gently flip over to the other side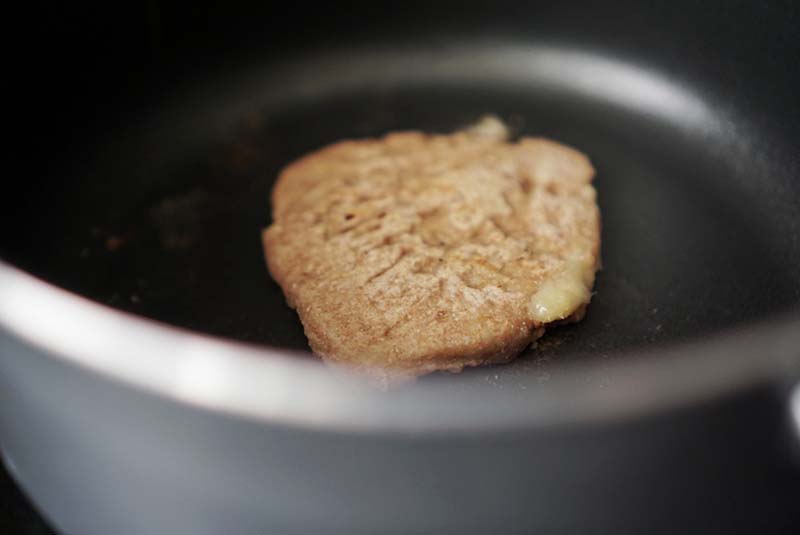 Serve when cooled. You can add a dash of honey or fruits when serving
Why I Like These Pancakes
Storage (No waste!)
With excess pancakes, you could put them into a food storage bag and refrigerate to be eaten within the next 1-2 days. To consume, remove from refrigerator, thaw and heat up right before serving.
Great for baby-led weaning
These pancakes are delicious to whet the appetite of a toddler and ideal for baby-led weaning. It's not messy because the pancakes don't drop crumbs everywhere and they're easy for little hands to grasp and bring to mouths.
They make a great snack outdoors!
These pancakes are easy to pack in lunch boxes for outside meals. They hold up really well and can be eaten at room temperature.
I hope this recipe is a winner with your child. Tell us how it went with your little food connoisseur at miraculove_sg via Instagram Direct Message or Facebook Group.
Hi! I am Yunnie. I am the newly minted mama to a little baby girl and a mum friend to everyone on this special (and many times scary) journey of motherhood. Also a graduated bride with a penchant for weddings.