Today Gwen pulled out a flash card showing a drum and posed her favourite question to me, "Where?"
Ever since she learnt that word, she applies it religiously to everything 😂 Much like the most-feared "why?" which inquisitive preschoolers love to ask their parents.
Since seeing is believing (and understanding), I decided to DIY this musical instrument from scrap materials so Gwen could have a go at drumming.
Trying Out DIY Musical Drum for Young Toddlers!
It just so happened that there was a tutorial in Trish Kuffner's book "The Toddler's Busy Book" for crafting a drum from recycled materials!
I love the ingenious suggestion of putting a pencil and thread wooden spool together to make a musical drum stick that produces a loud sound when hit against the drum!
For the drum I got an metal food tin and simply turned it upside down!
Our Play Experience
I took out all of Gwen's books depicting a drum and pointed at the drum images one by one to help her make the connection between drums in books and the real-life DIY drum.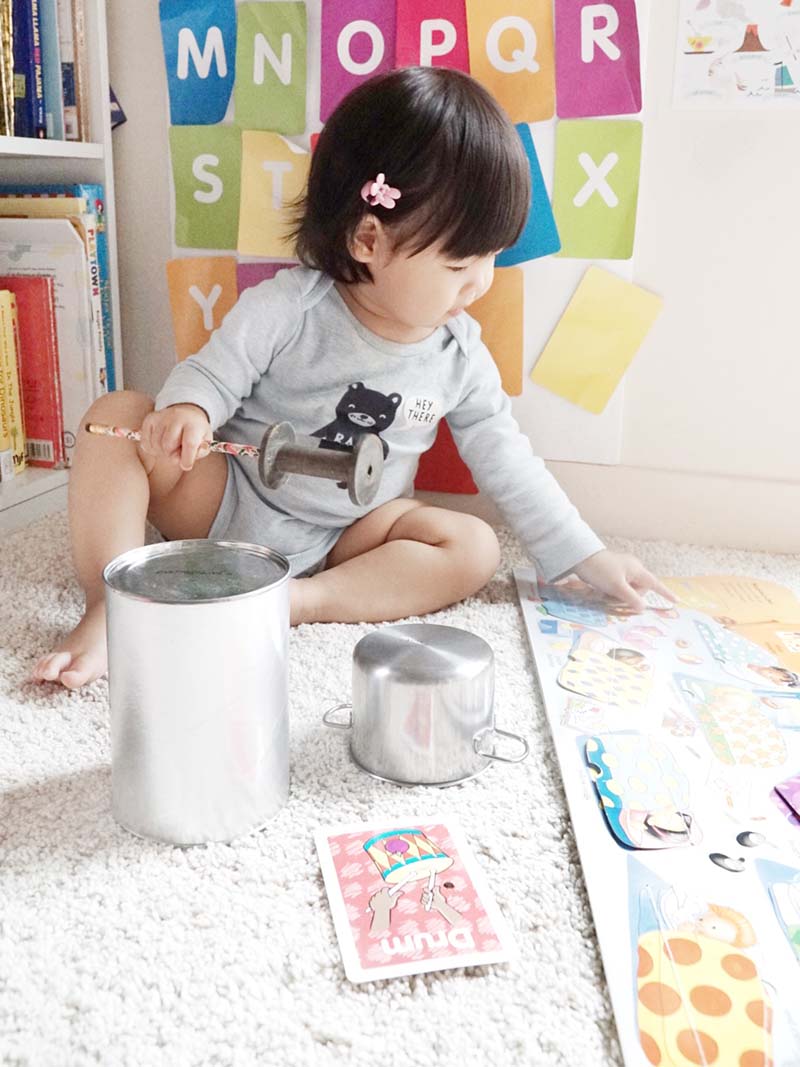 Thereafter I demonstrated playing the drum to an upbeat song "The Saints Go Marching In" and invited her to strike the drum with the musical drumstick.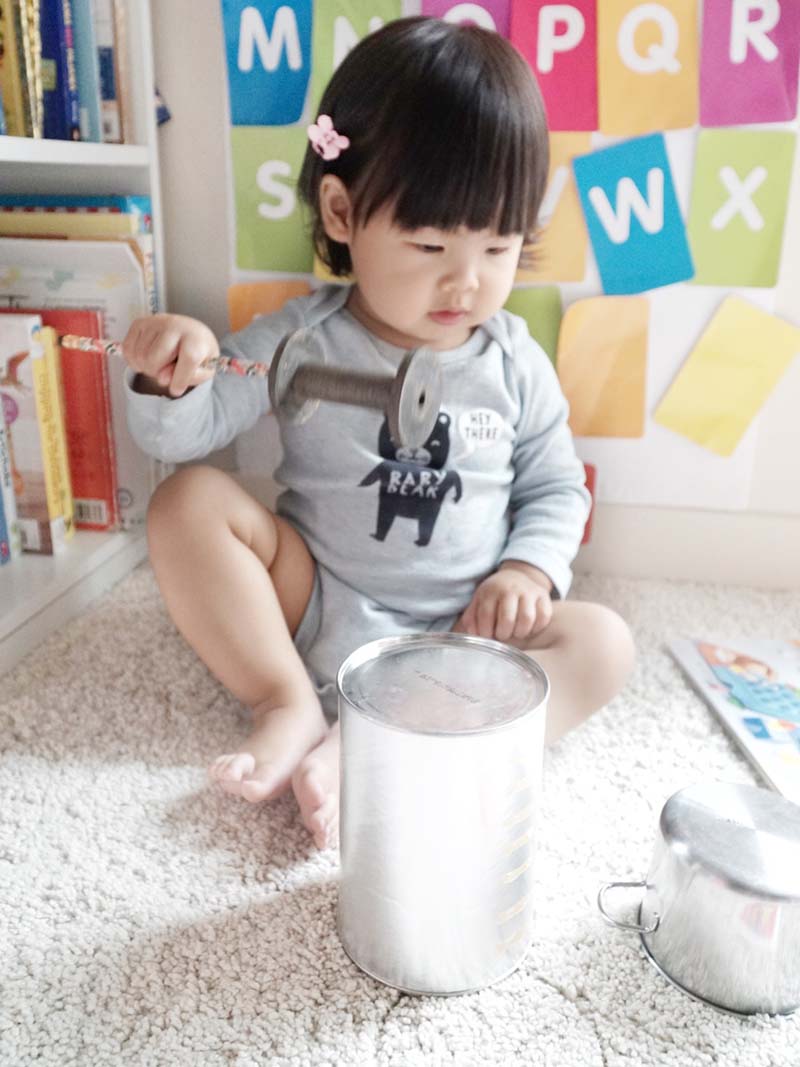 She made such a ruckus and kept giggling at the sounds produced. Striking different parts of the drum (and throwing in more metal toys to extend the play) led her to realize different sounds can be made.
She's one happy drummer today.
Other DIY Musical Instruments
If you feel like you're on a musical roll and want to DIY more musical instruments, try these ideas:
Hi! I am Yunnie. I am the newly minted mama to a little baby girl and a mum friend to everyone on this special (and many times scary) journey of motherhood. Also a graduated bride with a penchant for weddings.