Crayon resist watercolor art is a classic art activity and technique; I remember doing it back in my kindergarten days (which is more than 2 decades ago lol!)
It's a fascinating way to introduce science to little ones (or you could simply call it magic? Haha.) If you ever need to impress or entertain young children on a lazy stay-home day, this trick definitely comes in handy!
White Crayon Painting Magic for Young Toddlers!
The Setup
You'll need the following materials:
White paper
White crayon (or wax candle)
Watercolor paint (preferably darker colors)
Paintbrush
Steps:
Use a white crayon to draw or write on the white paper
Brush watercolor paint over the white paper
Wait for the paint to dry, revealing the drawing or writing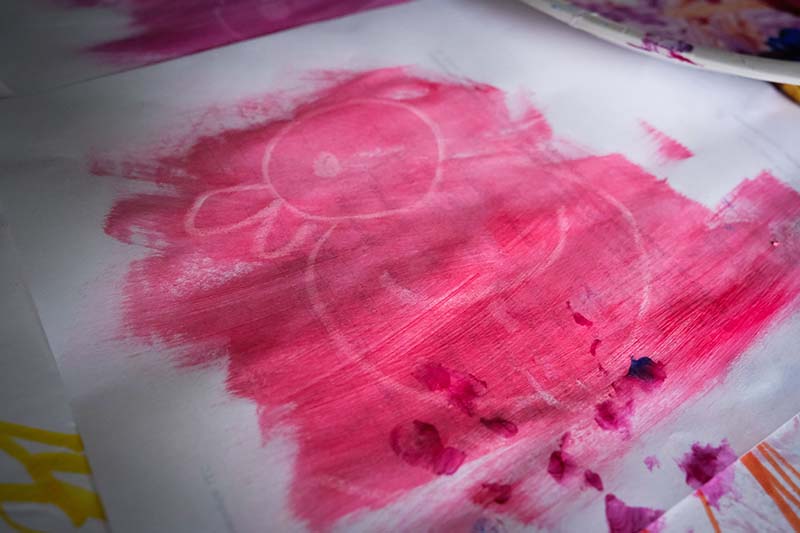 Play Possibilities with Resist Art
Surprise your little ones with drawings of favourite animals, objects or characters
Play treasure hunt on a large white canvas by asking your little one to paint section by section to find clues
Design special cards for loved ones (These handmade Thank You Cards by Happy Hooligans look amazing!)
For older children, have them pretend play as wizards and magicians, concocting special potions and spells on these white crayon watercolor paintings
Learning Benefits
Teach science behind this resist art technique (In summary, white crayon is water-resistant and watercolor paint does not adhere to the resisted areas where crayon is applied. For a detailed explanation, refer to Fazzino's Blog.)
Painting and drawing are great for improving fine motor ability
Encourage varied forms of creative and artistic expression through different art media and techniques
Build language skills and vocabulary
Hi! I am Yunnie. I am the newly minted mama to a little baby girl and a mum friend to everyone on this special (and many times scary) journey of motherhood. Also a graduated bride with a penchant for weddings.