About Miraculove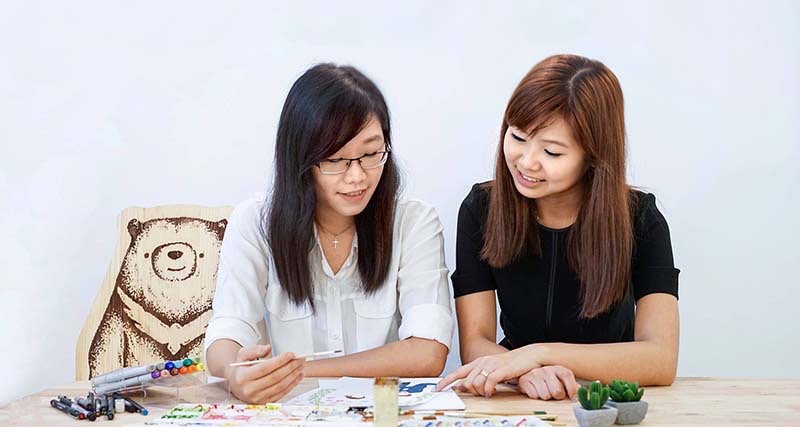 Who are we?
Hi! We are Limin and Yunnie, the people behind this blog! We are friends who met through Yunnie's husband (interesting fact: he's the Software Engineer behind this website!) and hit it off when we first met.
The stars aligned on our first meet-up when we realised we had similar aspirations. Months later, the two of us took a leap of faith to leave our jobs to become wedding stationers in Singapore.
Our backstory
We had a roller-coaster journey doing what we love. It was exhilarating being voted Top #1 Wedding Stationery Brand in Singapore and getting featured on Lian He Zao Bao, VulcanPost and Ladyboss Asia. But we had our share of lows too - customer dissonance, being overwhelmed with business administration, financial strain, just to share a few!
After a few years, Yunnie relocated with her husband to the other end of the world and worked on Miraculove remotely. Little Gwen came along and Yunnie became a mama. Around the same time, Limin was promoted to an aunt (with her little nephew sharing her birthday, what are the odds!)
With two little tots we love dearly, the centers of our worlds shifted. Our conversations and interests evolved into everything children related.
With that, Miraculove morphed with us to become children-centric. What remains constant though is our passion to create value from our hands and hearts.
Miraculove today
We have transitioned Miraculove into a platform that shares knowledge and art freely.
Yunnie crafts educational toys and writes about her diy toddler activities. Limin hand-illustrates kids coloring cards that are available for free download on the site.
Our Mission
Enable fellow parents and caregivers to grow with their children through meaningful hands-on activities and learning toys made from the heart.
Heart and handmade toddler fun.
We're happy to have you here.